Sunday, May 18, 2014
10:30AM to 12:00PM
Eastern Cemetery: Tour
1:00PM to 4:00PM 
Maine Jewish Museum: Presentations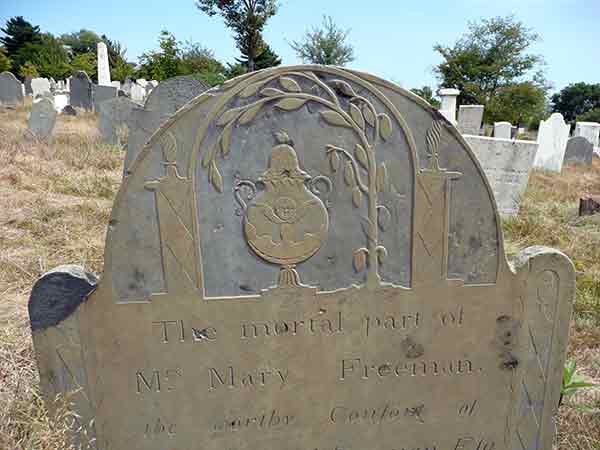 Spirits Alive is proud to help organize this meeting that will take place up the street at the Maine Jewish Museum. There will be a tour (weather permitting) of the Eastern Cemetery. There will be several 15-20 minute presentations on cemetery-related topics from African Americans in Portland cemeteries to decorative stone details. The meeting is free and open to the public. Please RSVP to segaljl@aol.com.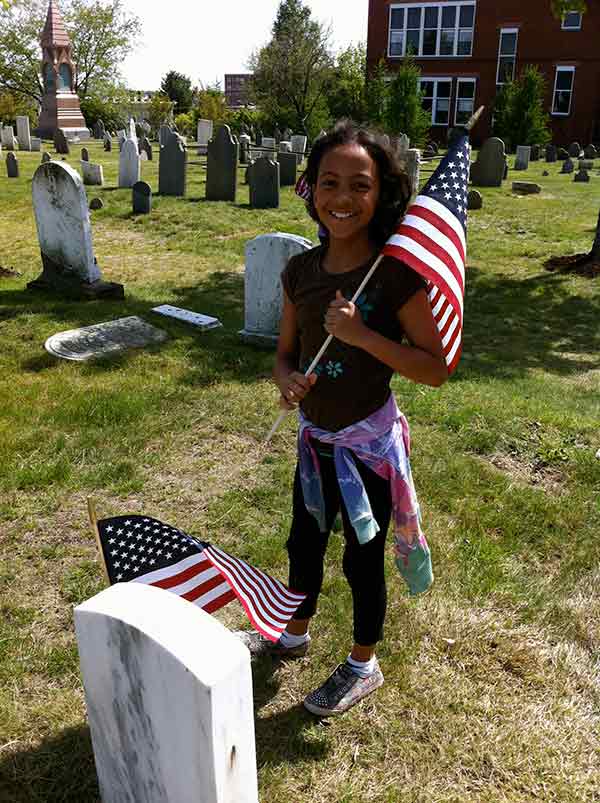 Saturday, May 10
8:30AM to 12:30PM
Here's your chance to get inside the gates and beautify the grounds in preparation for the summer season! Master gardeners will be on hand to direct you if you need it, but mulching and trash pick-up are on the list of tasks. You don't need to stay the whole time, but come and go as you please.
Saturday, May 24
10:00AM to 10:30AM
Memorial Day is coming and all those who passed in war will be noted. It doesn't take long when you have a good group of people. A list of veterans will be available.
Other Events and Opportunities
Some Dates and Times are TBD
Subterranean Celebrity: Martin O'Riley
Died June 14, 1843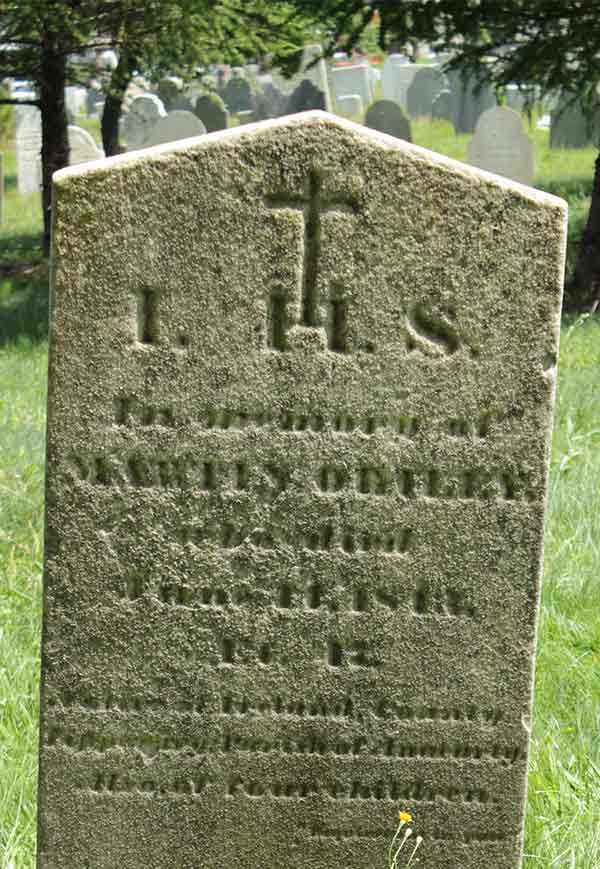 On St. Patrick's Day, we posted an image to our Facebook page of the headstone of Martin O'Riley as well as a partial inscription. The inscription came from what could be read at the time the transcription of this stone (during our stone survey project). Lucky us! The husband of his descendant saw our post and gave us information about who he was thereby solving the mystery.
This stone is technically a cenotaph (marker for an empty grave) as he was moved to his family's (Riley) plot in Calvary Cemetery in South Portland. We aren't sure if the children mentioned were also moved or were ever buried here. Before he was in Portland, he lived in New Brunswick, Canada. The last line of the inscription is still illegible, but the rest reads:
I.H.S.
In memory of
Martin O'Riley,
who died
June 14, 1843,
AEt. 47.
Native of Ireland, County
Tipperary Parish of Annacarty.
Also of four children.
Requir_
Support the Eastern Cemetery with your giving
For only $5, you can help Spirits Alive keep the Eastern Cemetery alive for generations to come and join as a Friend. Through your support, you can help us, an ALL-VOLUNTEER organization, to continue to:
Keep the gates open – encouraging the community to explore its open and safe green space
Offer education about the cemetery and its residents to the public – through tours, lectures, and events
Encourage and support the city in keeping the site clean and safe for visitors of all ages
Preserve this incredible outdoor museum and sacred historic landscape