Always meant to take a tour of the Eastern Cemetery? In town for a visit and want to learn about local history through a quirky old burial ground? We've got you covered. We give you a choice of tours and days:
Saturdays: August 30, September 27 & October 25
11:00am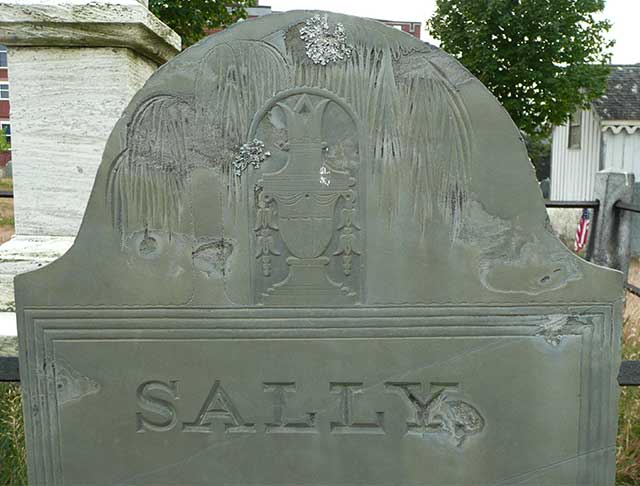 Wednesdays, Saturdays and Sundays
1:30pm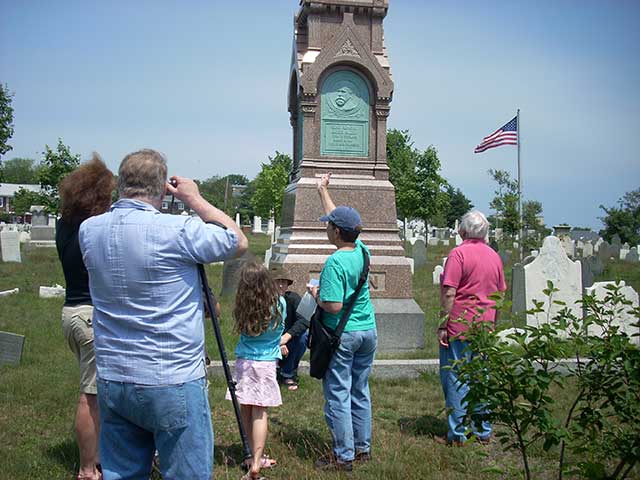 If you have taken a tour, please share with others through our page on Trip Advisor. We want to get the word out about this historic place to teach and help fund our conservation efforts. Find out more about our tours.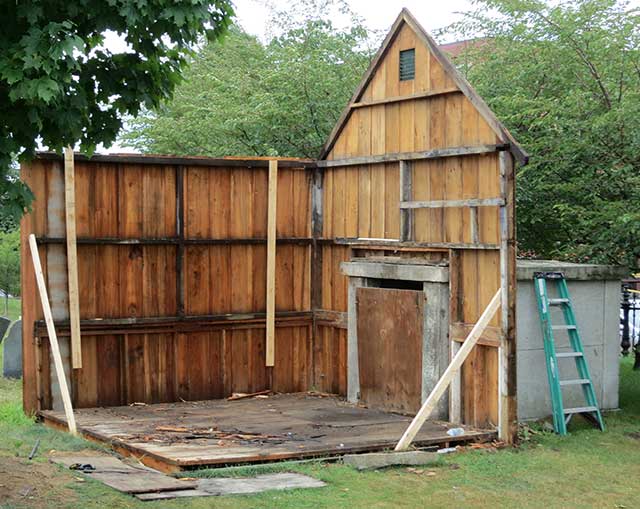 If you've happened by the cemetery lately, you might have noticed some orange fencing and heavy equipment. The Dead House has a new foundation! In order to pour a concrete slab, the contractor dismantled the house piece-by-piece. It has since been reconstructed and awaits finishing and new shingles. This project was funded through encouragement by Spirits Alive and by the City of Portland, Maine.
Next workday: Saturday, August 30
8:30am-12:30pm
We will teach you the proper ways to clean gravestones and do simple resets as you help us conserve our precious stones. We have many days planned throughout the summer.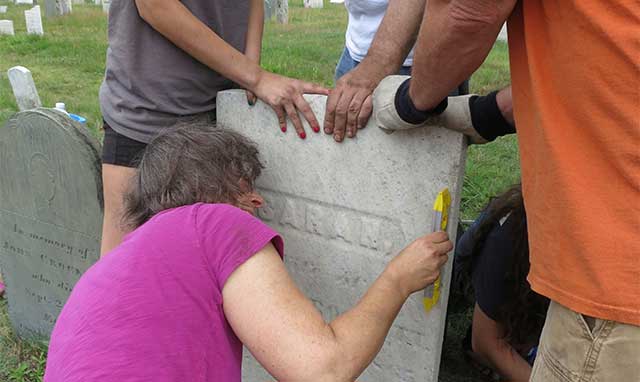 Summer and Fall
Now in our 3rd year of the project, our goal is to finish photographing every marker in the Eastern Cemetery. So far, we've created over 3,000 images, but we need your help.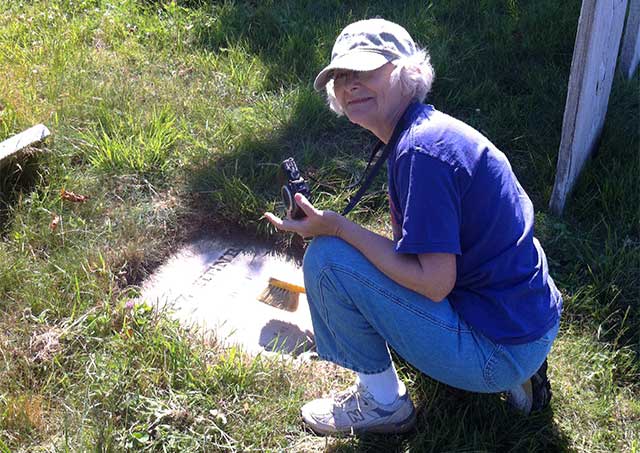 Subterranean Celebrity: Francis Martin
Died 1836
There are several markers inscribed with Irish names in the Eastern Cemetery. According to an article on the Maine Irish Heritage Trail website by Matthew Jude Barker, "It is interesting to note that at least two African-American Catholics are buried in the cemetery. Mary Martin, the wife of Francis, died in February 1822, age 42. Her husband died in 1836, at the age of 64." Francis Martin's slate headstone includes the initials IHS as well as a cross with a heart at its base. There are many different explanations for what IHS means, but it is most definitely related to Christianity.
In memory of
Mr. Francis Martin,
died Feb. 21, 1836,
AEt. 64.
And art thou gone,
And art thou no longer mine,
Far from affliction, toil and care,
His happy soul has fled,
His breathless body, shall slumber here,
Among the silent dead.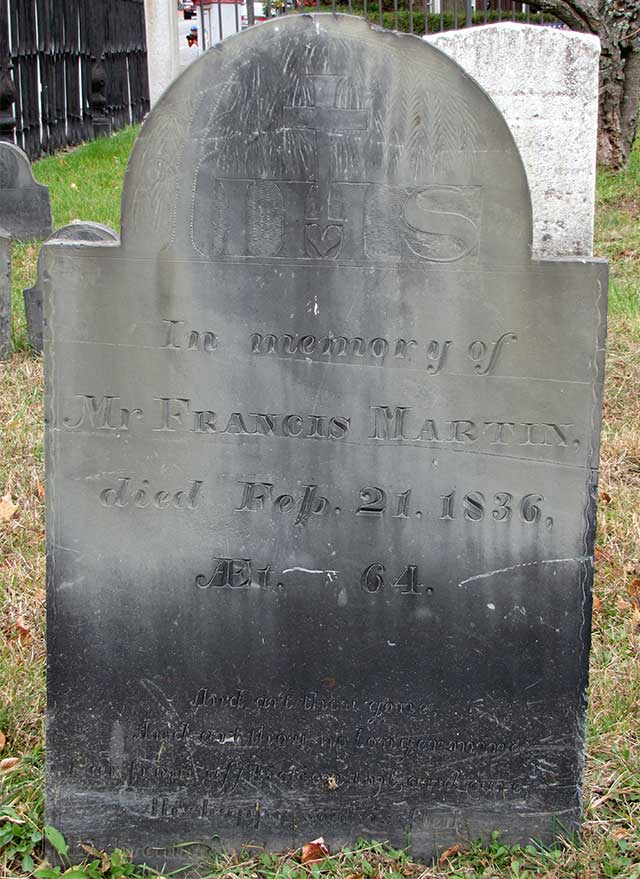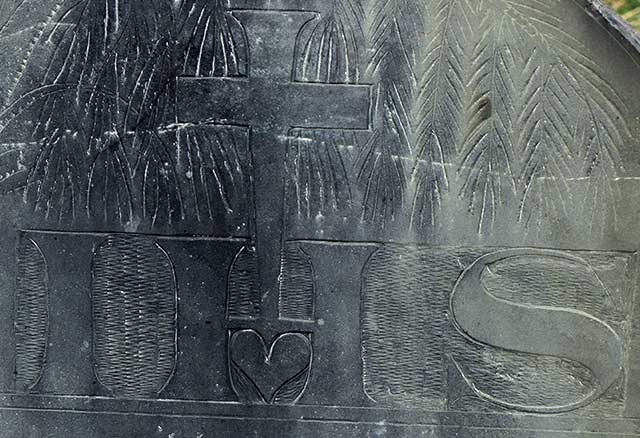 Support the Eastern Cemetery with your giving
For only $5, you can help Spirits Alive keep the Eastern Cemetery alive for generations to come and join as a Friend. Through your support, you can help us, an ALL-VOLUNTEER organization, to continue to:
Keep the gates open – encouraging the community to explore its open and safe green space
Offer education about the cemetery and its residents to the public – through tours, lectures, and events
Encourage and support the city in keeping the site clean and safe for visitors of all ages
Preserve this incredible outdoor museum and sacred historic landscape