Saturdays: June 28, July 26, August 30, September 27 & October 25
11:00am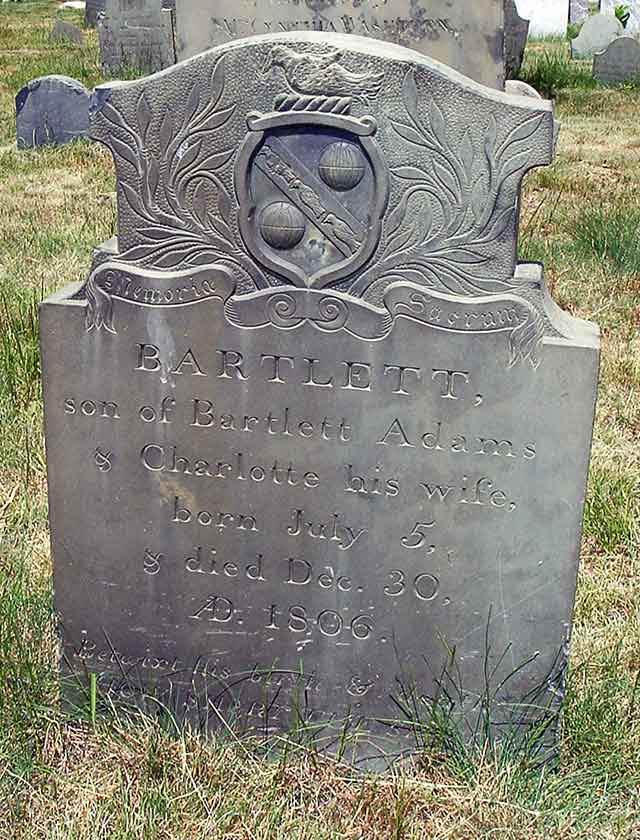 Wednesdays, Saturdays, and Sundays
1:30pm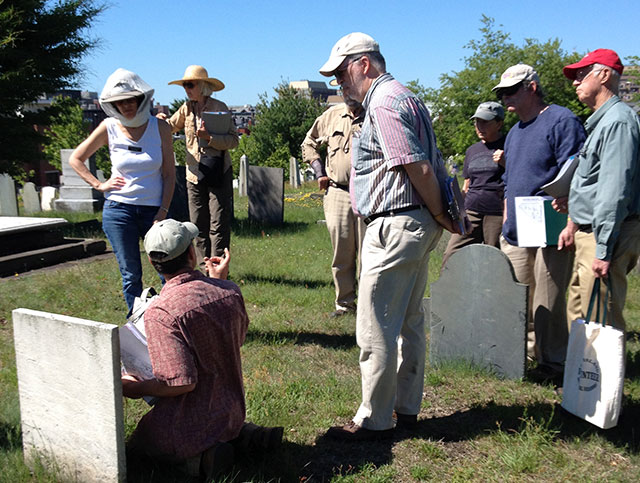 Find out more about our tours.
Next workday: Saturday, June 28
8:30am-12:30pm
We will teach you the proper ways to clean gravestones and do simple resets as you help us conserve our precious stones. We have many days planned throughout the summer.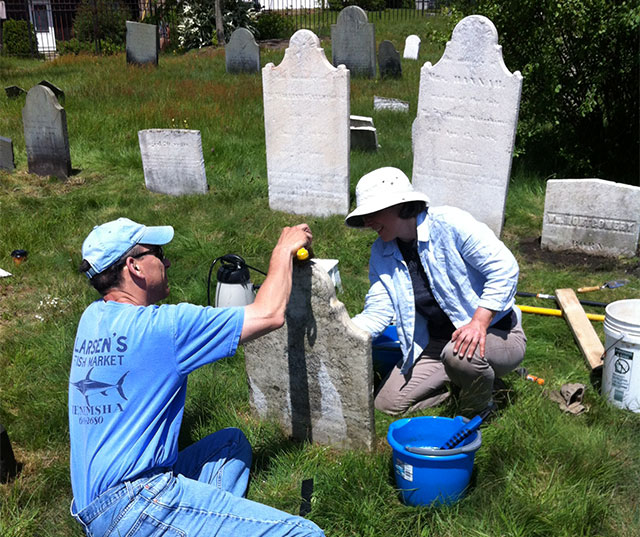 Summer and Fall
Now in our 3rd year of the project, our goal is to finish photographing every marker in the Eastern Cemetery. So far, we've taken over 3,000 images, but we need your help.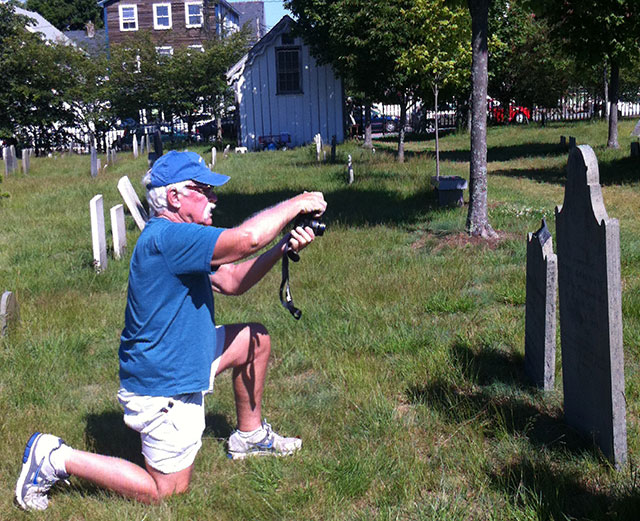 Gardening Workdays
Summer and Fall TBD
While the city of Portland takes care of mowing, we nurture and maintain plantings and tidy up the grounds. These workdays are not yet scheduled, but if you have an interest in taking the lead on our clean-up and garden days, let us know!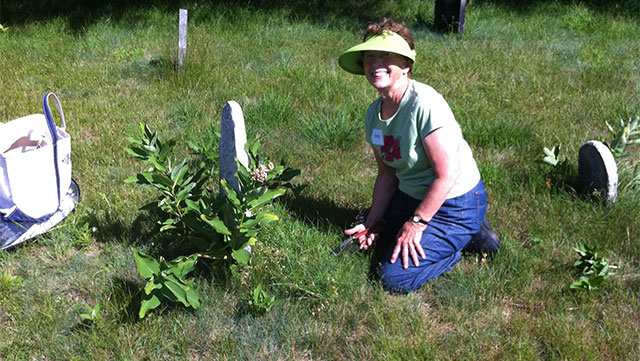 Subterranean Celebrity: Joseph Coffin Boyd
Died May 12, 1823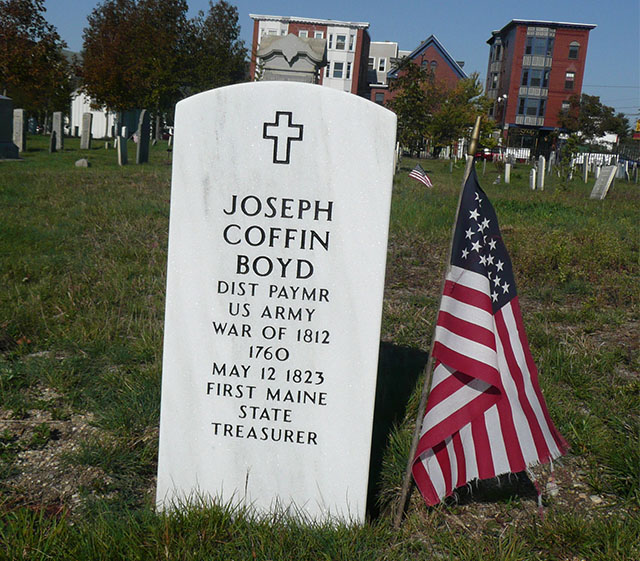 Joseph Coffin Boyd was born in Plymouth, Massachusetts in 1760, but spent most of his life in Maine. He married Isabella Southgate in 1796 and the couple had 15 children, living first on Portland's Pleasant Street and then on Spring Street. In 1799 he led the Portland Federal Volunteers militia unit. He spent two years as a businessman in France, but returned home to Portland where he became clerk of the court of common pleas, notary public and a deputy at the Portland customs house. During the War of 1812 Boyd became the army's district paymaster for Maine in early 1813, serving until 1815. At least once he paid the troops out of his own pocket, which in today's dollars it would have been $68,000! Boyd would go on to serve as the state's first treasurer upon Maine's admission to the union in 1820. He still held that office when on May 13, 1823, Portland's Eastern Argus reported with "melancholy" that Boyd had died the day before "after a short attack of typhoid fever."
Historian Herb Adams worked to obtain Boyd's military marker from the government. Find out more in this Portland Press Herald column about the dedication ceremony.
Joseph Coffin Boyd's Find A Grave page includes his portrait.
Support the Eastern Cemetery with your giving
For only $5, you can help Spirits Alive keep the Eastern Cemetery alive for generations to come and join as a Friend. Through your support, you can help us, an ALL-VOLUNTEER organization, to continue to:
Keep the gates open – encouraging the community to explore its open and safe green space
Offer education about the cemetery and its residents to the public – through tours, lectures, and events
Encourage and support the city in keeping the site clean and safe for visitors of all ages
Preserve this incredible outdoor museum and sacred historic landscape