Portland's Forgotten Cemeteries Roundtable
Saturday, March 29, 2014
1:30PM – 3:00PM
USM Wishcamper Center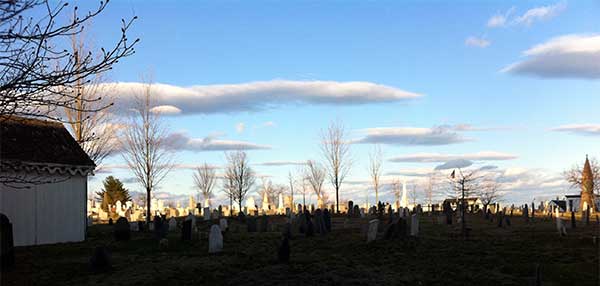 Save the date for the last offering in our series: "The Status and Future of Portland's Forgotten Cemeteries." A panel will discuss several historic small burial grounds and what is takes to restore them to our cultural landscape. Panelists:
Marianne Chapman, Grand Trunk Cemetery
Matt Barnes, Peaks Island Cemeteries
Joe Dumais, City of Portland, Cemetery Superintendent
Cheryl Patten, Maine Old Cemeteries Association
Martha Zimicki, Spirits Alive
Subterranean Celebrity: Captain Thomas Bolton
Died June 13, 1869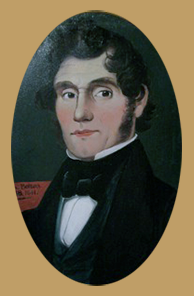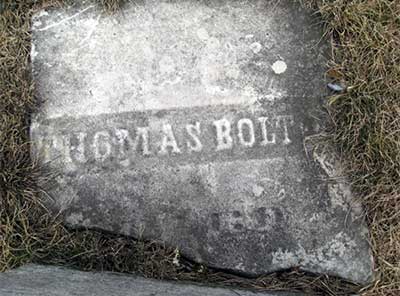 Thomas Bolton was born May 16, 1793. He was a hard worker from a young age, driving his stepfather's oxen back and forth from Windham to Stroudwater at only 8 years old. By the time he was 16, he worked for a blacksmith in Portland. He enlisted in the military, he became Captain of the militia, but after his service he owned a blacksmith shop where he did all of the C&O Canal ironwork, built houses, and employed 30 men. A wealthy man, he was a member of the city council, vice president of the Mechanic Association, a mason, and head of the Alms House. He married Martha Noble in 1816 and they had 10 children. He, Martha and 3 children are buried in the Eastern Cemetery. Martha's stone is decorated with a willow, but the Captain's was only text and is broken and in need of repair. Eliza Ann's headstone is decorated with an urn, Thomas Jr.'s slate headstone has an urn and willow motif, but John N.'s stone is missing. Special thanks to Art Gaffar for the biographical information on Captain Bolton.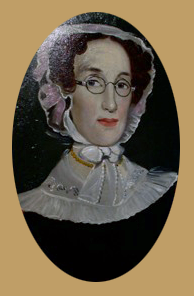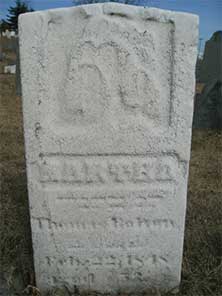 Sunday, May 18, 2014
1:00PM - 4:00PM 
Maine Jewish Museum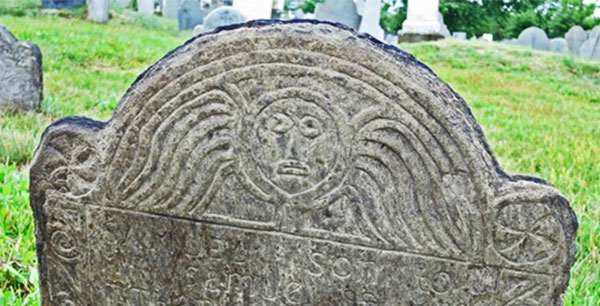 Spirits Alive is proud to help organize the spring Association for Gravestone Studies Northeast New England Chapter Meeting. Though the meeting will take place up the street at the Maine Jewish Museum, there will be a tour (weather permitting) of the Eastern Cemetery. There will be several 15-20 minute presentations on cemetery-related topics. The meeting is free and open to the public.
Learn More About this Eastern Cemetery Stonecutter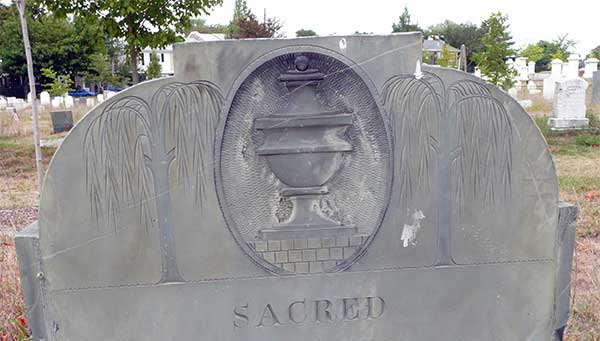 Our very own Ron Romano is on tour with his presentations about Bartlett Adams and his prolific stone carving career. He has a few lecture dates coming up, so if you missed his winter lecture with us, you can still catch him!
Support the Eastern Cemetery with your giving
For only $5, you can help Spirits Alive keep the Eastern Cemetery alive for generations to come and join as a Friend. Through your support, you can help us, an ALL-VOLUNTEER organization, to continue to:
Keep the gates open – encouraging the community to explore its open and safe green space
Offer education about the cemetery and its residents to the public – through tours, lectures, and events
Encourage and support the city in keeping the site clean and safe for visitors of all ages
Preserve this incredible outdoor museum and sacred historic landscape