Books
Spirits Alive is proud to highlight the books related directly to the Eastern Cemetery!
Portland's Historic Eastern Cemetery — A Field of Ancient Graves
By Ron Romano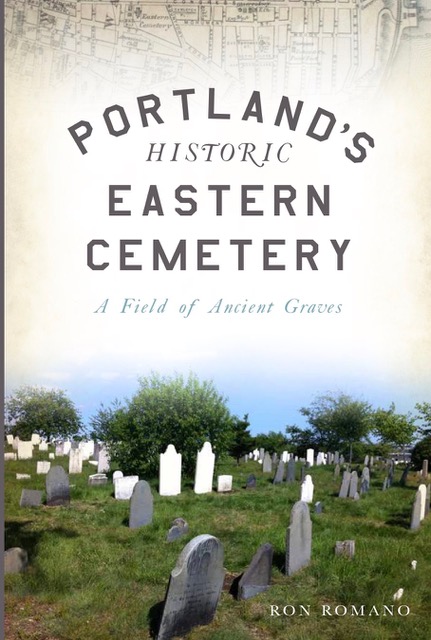 Autographed copies are available directly from the author by emailing him at roroman@maine.rr.com and may also be purchased from our tour guides during regularly-scheduled tours of the cemetery.  You'll also find this book in Maine bookstores, on Amazon.com, ArcadiaPublishing, and other online booksellers.
Check out the opportunities to hear Ron talk about the book and present about the cemetery.
Early Gravestones in Southern Maine — The Genius of Bartlett Adams
By Ron Romano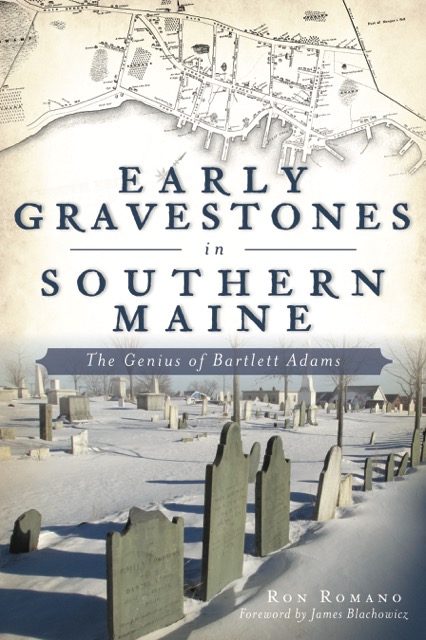 Burial Records, 1717–1962, of the Eastern Cemetery, Portland, Maine
Compiled by William B. Jordan, Jr.