OCTOBER 23-25 & 29-31, 2014
6:30PM to 7:30PM
Sunday, OCTOBER 26, 2014
5:30PM to 6:30PM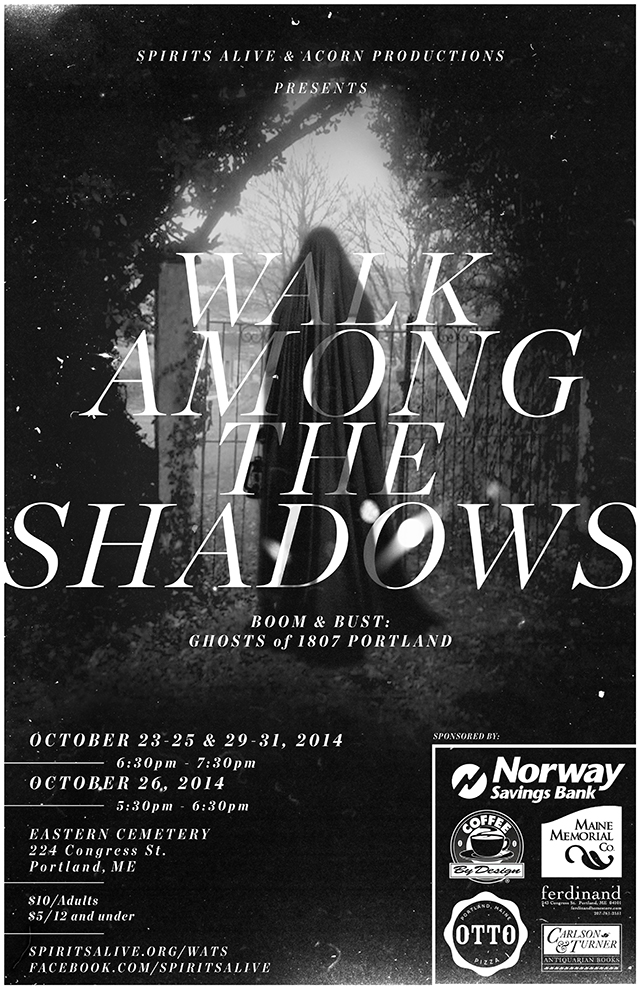 Let us take you on a trip through 1807 Portland as ghosts appear down Funeral Lane to tell you their tales of boom and bust. You'll meet such cemetery residents as Mrs. Lemuel Moody and Reverend Samuel Deane. Learn more about this fun family event!
Subterranean Celebrity: Matthew "King" Cobb
Died March 24, 1824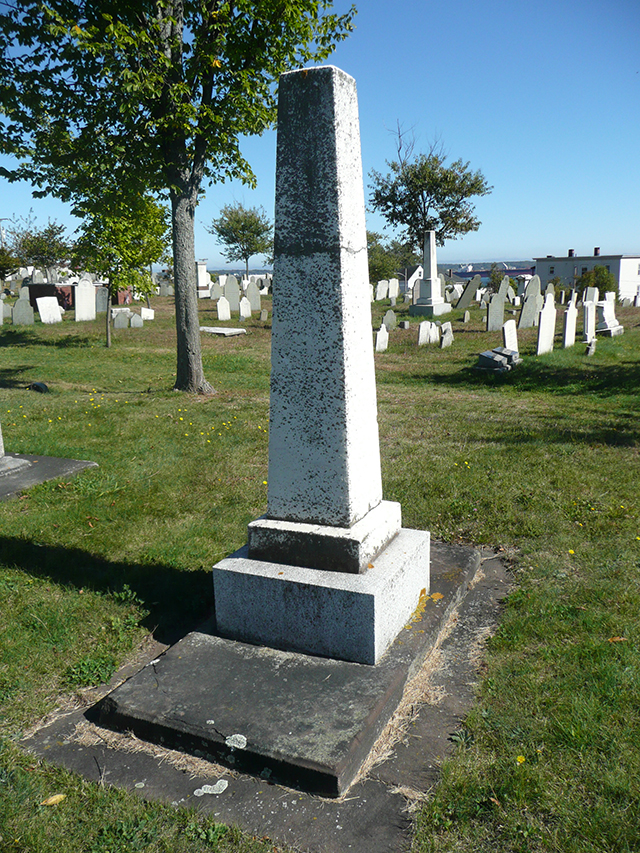 Matthew "King" Cobb was the wealthiest man in Portland at one time. He owned a successful shipping business which operated off of Long Wharf and was a co-founder of the Maine Bank. To showcase his riches, he built a 3-story mansion on the corner of Congress and High Streets where the Portland Museum of Art stands today. Although the embargo of 1807 destroyed the prosperity of many, it did not interfere with Cobb's success as he'd invested heavily in various Portland properties (meet him and find out more during Walk Among the Shadows 2014). He and his wife, Mehitable Bangs, had 6 children, 4 of whom predeceased him. The Cobbs were members of First Parish Church and owned pew 38. His broken (yet repaired) marble obelisk marks the tomb in the Eastern Cemetery where he resides with 10 other family members.
Saturday, October 25, 2014
11:00am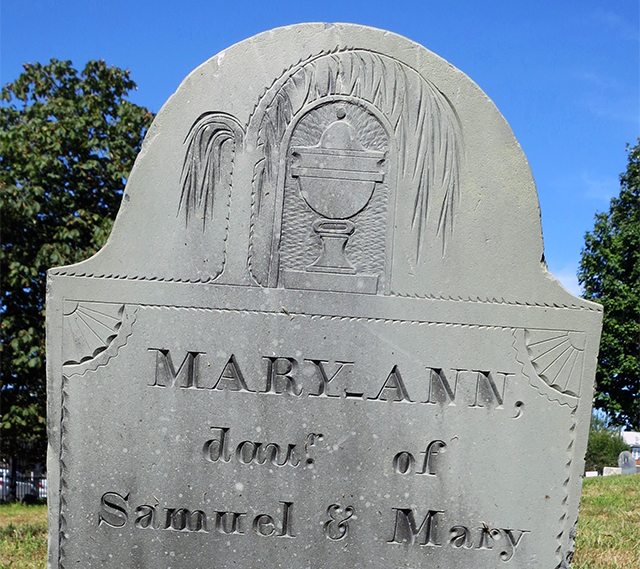 It's your last chance this year to get in on a tour through the Eastern Cemetery with Bartlett Adams expert Ron Romano. He has done extensive research to learn that Adams was the first stone cutter in Portland and responsible for the majority of carved grave markers in the Eastern Cemetery. Learn about his life, his craft, and how to tell if he carved a particular stone.
If you have taken a tour, please share with others through our page on Trip Advisor. We want to get the word out about this historic place to teach and help fund our conservation efforts.
Thursday, October 30, 2014
7:20pm
The Asylum, 121 Center Street, Portland, Maine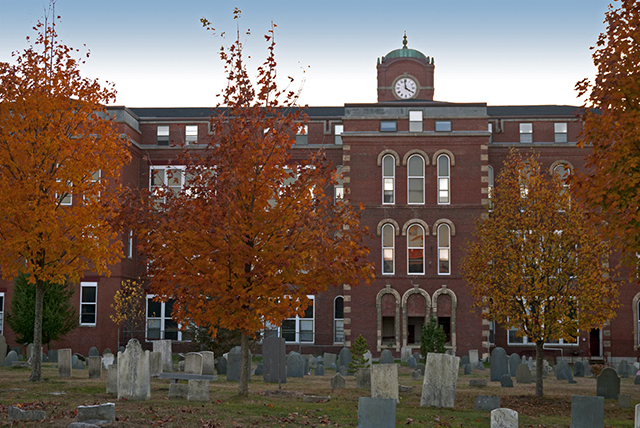 This month's PechaKucha Portland event will include a presentation by Spirits Alive volunteer, Holly Doggett: The Eastern Cemetery Has Something to Tell You. So after you've finished your tour at Walk Among the Shadows, trek down Congress Street and take a right on Center Street. Ten presenters each have 20 slides and 20 seconds per slide to tell their story. Enjoy a night with a Halloween theme, and learn a little about our little outdoor art museum full of stories, sculpture and sacred soil.
Support the Eastern Cemetery with your giving
For only $5, you can help Spirits Alive keep the Eastern Cemetery alive for generations to come and join as a Friend. Through your support, you can help us, an ALL-VOLUNTEER organization, to continue to:
Keep the gates open – encouraging the community to explore its open and safe green space
Offer education about the cemetery and its residents to the public – through tours, lectures, and events
Encourage and support the city in keeping the site clean and safe for visitors of all ages
Preserve this incredible outdoor museum and sacred historic landscape